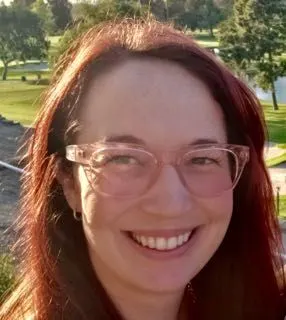 I'm Nadine Haffar, a Licensed Marriage and Family therapist in Huntington Beach. As a fellow human, I know life is hard and complicated and exhausting! Stuff from the past has a rude tendency to pop up at the most inopportune times. Feelings seem like they have a mind of their own and can even make it difficult to be the person you want to be. It can be hard to know if you are reacting to the present or to your past experiences, insecurities and/or fears. Or maybe you know your struggles are a culmination of many of these factors and more, but you still don't know how to grow and improve. You do know that you want to live life with more joy.

If your past and feelings are getting in the way of your sense of peace, I can help. I can provide you with a safe space to explore, share, heal and grow. I utilize Eye Movement Desensitization and Reprocessing (EMDR), a psychotherapy which enables people to heal from the symptoms and emotional distress that are the result of disturbing life experiences. Repeated studies show using EMDR therapy can help people experience the benefits of psychotherapy that once took years to make a difference.
I have been working with individuals struggling with fears, insecurities and unwanted feelings for the last 7 years. I am trained in EMDR therapy.
Schedule a free 15 minute phone consultation with me today 949.302.4477 and let's discuss if we can work together to help you live a happier, peaceful and more fulfilling life.